ENTERPRISE APPLICATION INTEGRATION
We help companies to support and refine high-level business processes that involve different departments, applications and data sources and require straight-through processing, seamless data interchange and integrated business rules execution.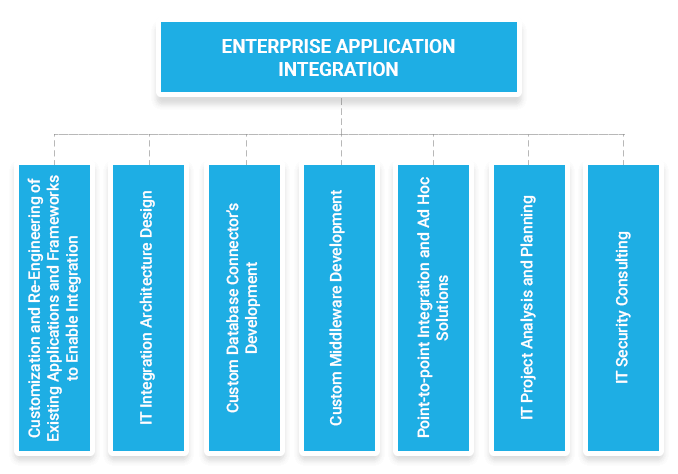 →

IT Security consulting.

→

IT Project analysis and planning.

→

Point-to-point Integration and Ad Hoc Solutions.

→

Custom middleware development.

→

Custom database connector's development.

→

Customization, re-engineering of existing applications & frameworks.